witter (ˈwɪtə)
vb – (often foll by: on) to chatter or babble pointlessly or at unnecessary length
n – pointless chat; chatter

COLLINS ENGLISH DICTIONARY – COMPLETE AND UNABRIDGED, 12TH EDITION 2014 © HARPERCOLLINS PUBLISHERS 1991, 1994, 1998, 2000, 2003, 2006, 2007, 2009, 2011, 2014
Introducing Cursed Gods Series

What's that she said? Yep, you heard write, a new series. But not new new. A few years ago, I started to write a sequel to my fantasy romance novel: Stay.
---
---
Stay has a special place in my heart, and I recently decided to give it some extra love by way of recovering. Only problem is, once I started to recover, I realized the inside needed fixing too… which led to me completely revising the old book and commissioning a new proofread.
Let me tell y'all, it was eye-opening to go through what was a published and formerly fully edited manuscript, but to find so many problems with it. There were even a few minor typos.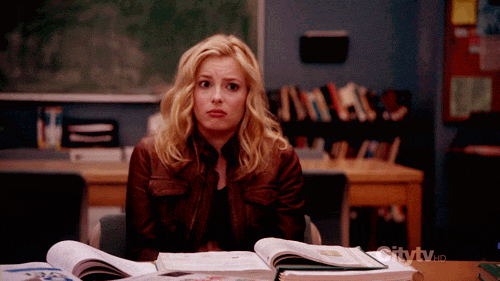 Which, let's be fair, even major trade pub prints have typos in them. Still, Indie's are especially vigilant about our own works, because we're trying to give y'all the most professional product we can.
It's a book eat book world out there, and to survive, your book has to be more than sub-par, and hopefully better than average.
At the same time, I started diving fully back into my monthly newsletter. To those of you who already subscribe: Hi! You're amazing, and I love you for agreeing to let me add to the ever full inbox. To those who don't, I like to do giveaways every month. The last couple of giveaway raffles I've done, I chose to avoid the usual "tweet this" aka spam my book around, please. Instead, I chose to ask questions. One of them was, "have you read any of my books, and if so, which?" You wanna know something shocking?
Only a handful of the people who entered the giveaway had actually read one of my books.
To which, I couldn't help but wonder—why are they following me?? I wondered so much that I decided to ask in my next raffle. The answers were just as mind-boggling. I suppose my brain struggled to compute because newsletters have always honestly baffled me. I didn't go about creating one until years after I should have started. What fans I had in the beginning probably didn't stick around because I didn't publish sequels when I could and should have.
Coulda. Shoulda. Woulda. (right?)
Everyone out there is telling authors "newsletters are the biggest way to grow your audience!" And that your "true" fans are your newsletter followers. But once I really started to dig in these last couple of months, I wasn't so sure.
DISCLAIMER: Again, to my #fantasyavengers who are legit fans and readers and have followed from the beginning: you're amazing and wonderful, and apparently you are the exception to my recent revelation 😉
Over the long weekend (my work had an early labor day) I spent an evening looking over my contact list. I discovered you can actually see if the person has ever opened one of your newsletters. Wanna know what I discovered?
Imagine you have participated in raffles where you asked "follow my newsletter" with a group of other authors. Imagine you paid other companies for a spot in a group that would collect e-mails (while fully acknowledging we'd be e-mailing them), and then brought in that list. Imagine you had over a thousand "followers," only to discover at least 50% of them had never opened an issue of your newsletter.
YEP… that's right. All these supposed great methods of "building an audience" hadn't gained me anything at all. Except for a mostly empty mailing list.
"What did you do next, Jenn?" you may be asking.
The only thing I could do in all good conscience. I went through all those e-mails that had never opened one of my e-mails and unsubscribed them, then put their e-mails into an archive to collect dust.
What remained? A little over three hundred people out of more than a thousand.
Something to think about. For my fellow authors out there. If you have a fairly good-sized mailing list, I highly recommend taking the time to go through your list. If, in the end, you have a result like mine, don't despair!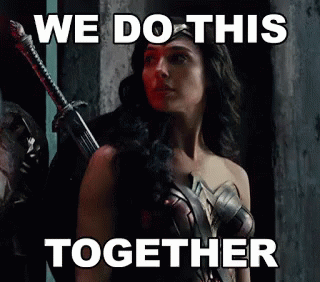 I like to think of a mailing list like a tree farm. If you let all the undergrowth fill up between the trees, they won't grow nearly as thick or tall. They'll always be competing with the little offshoots and filler. But if you cut away the underbrush, you can see the forest through the trees.
Personally, I'd rather have 300 legit followers, people who will actively want to hear what I have to say each month, than hundreds of people who don't care.
Moral of the story?
Don't just go by what "they" tell you. Just because everyone is toting the might of the newsletter, doesn't mean you can magically have an audience. If you didn't start your publishing career with a newsletter, a sound plan, you can't make up for it overnight. And you know what? That's okay.
I hated getting so many newsletters in my inbox when I already work online. Dealing with emails is part of my day-to-day. I don't care about the majority filler. And most of us don't have time to in and unsubscribe. So do people a favor and help weed those inboxes 😉
Should you have a newsletter? Well, yeah! There will always be people out there who genuinely do want to hear from you. Do them a favor and try to make it worth their while. Ask them questions, and learn from mistakes authors like me have made.
Speaking of questions, I also asked my newsletter group which books from my backlist they found intriguing. Guess what the majority chose, right alongside Blackbriar Cove?  Stay and its sequel: Fade.
Which leads us right back to where we started 🙂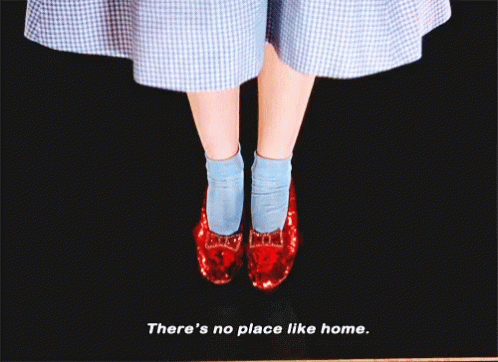 I took a "publishing hiatus" this year, but I have absolutely been active. I've been writing and reading every day. I've been experimenting with Amazon Ads and KU promo days. I've clearly gone through and weeded my newsletter.
So what's next?
Keep moving forward, of course 🙂 We are works in progress, all of us. What we write today will be better than what we wrote one year ago (hopefully, right?). If one day you find you've taken a couple steps back, or aren't as far ahead as you thought you were—don't despair! Keep refining your creative process. Be open to change and fresh inspiration. If you feel stuck, try something you haven't tried before. Don't be afraid of change, within yourself and without.
We've all been forced to make some major adjustments in our personal lives in the last few months. That's been more difficult for some than others, and it's absolutely put added pressure on everyone. But we're human. We're one of the most changeable, adaptable species on the planet, and we don't just survive: we thrive.
So take your troubles, your sorrows, your pain, and turn them into something amazing.
---
#beinspired
---
Goals for this week
Write every day.

Write out of order.

Let my freak flag fly 😉
Helpful Links

Six Figure Author Podcast – y'all… they are simply amazing. I've learned more from listening to them than half the articles and conferences I've attended in the past five years.

Royalty Free Music – For my fellow DIY's making your trailers
Want to actually follow my Newsletter?